Instagram Stories have blown up since they were first launched in 2016, so it won't come as a surprise to learn that 500 million people use Instagram Stories every day. 4 million businesses use Stories every month and, according to a survey commissioned by Facebook, 58% of people say they have become more interested in a brand/product after seeing it in Stories.
These statistics show that the audience is there, but so is the competition. Sometimes it feels like the pressure is off knowing a Story will only last for twenty-four hours, and to some degree, this can help give the content a more authentic feel. However, there is such a thing as too relaxed, especially when there are four million other businesses utilising the platform to compete with.
Here are our top 10 Instagram Story hacks to help you stand out and gain a competitive edge.
Schedule Instagram Stories In Advance
The best way to continuously produce quality content is to plan and schedule in advance. You're likely already doing this for your 'main' feed content, but it's worth including Instagram – and any other platform – Stories to the list too.
If you do share spontaneously within Instagram, you can also push through to your Facebook Story, either every time you post or just when you chose to.
Add A Link
Although links are only available to accounts with over 10,000 followers, once you've reached that milestone, links are a great tool to increase your Stories' engagement opportunities.
You'll be able to add a link by creating a new Story post and clicking the 'link' icon at the top of the page.
Fade Backgrounds
You may have seen other users with 'faded' images as backgrounds when sharing a text-heavy Story. To do this, simply upload the image you'd like to use, then click on the highlighter pen.
Select your colour and hold down on the screen until it fills with a fade overlay. You may wish to stick to black or white here to allow the image to show through still.
You can do the same process with the pen icon, which will fill the whole screen with your colour of choice to make a plain background for text updates.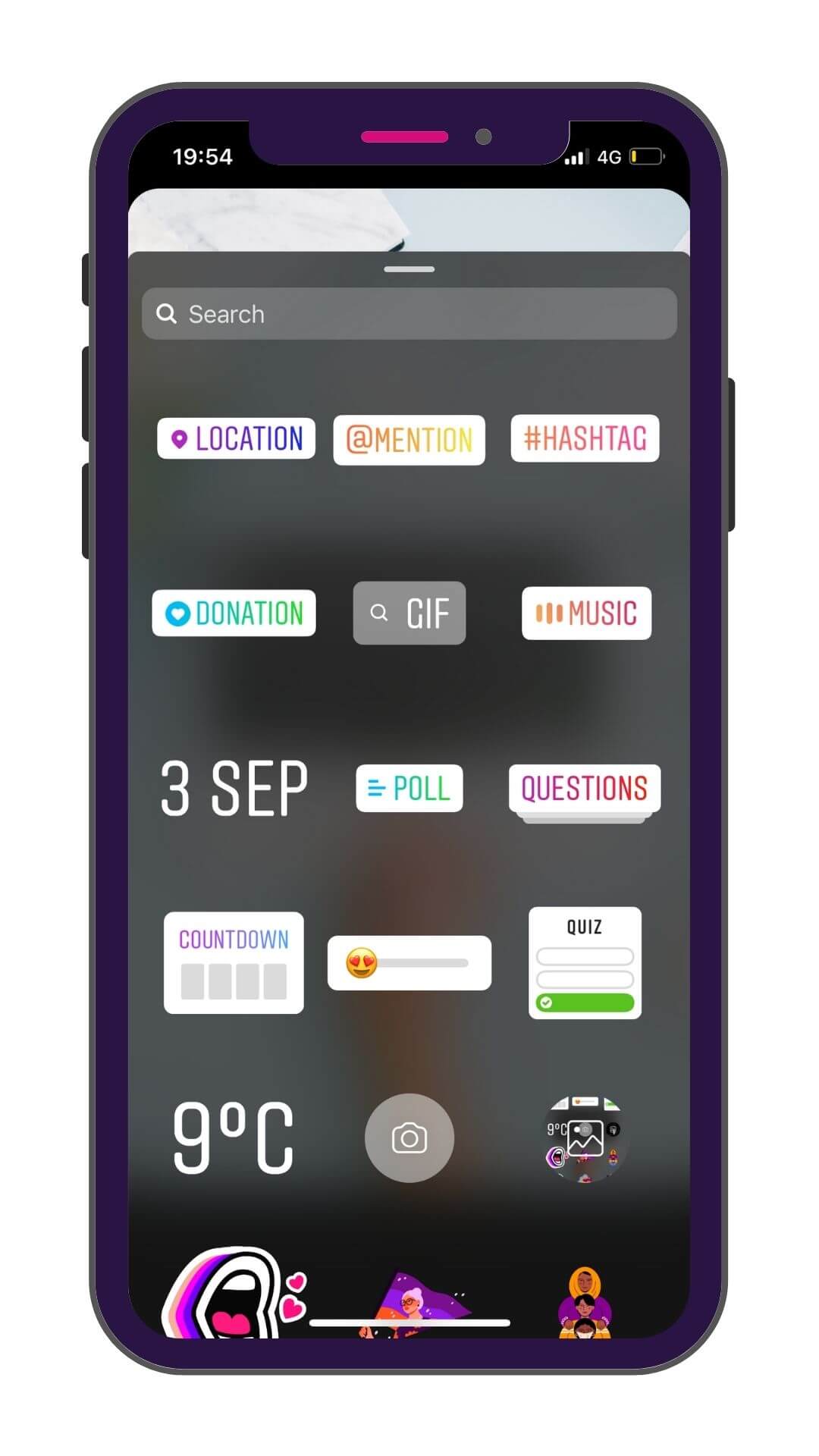 Utilise Stickers
Not only are Story Stickers a great way to add a fun, engagement-driving aspect to your Stories, they can also help drive sales. If you have an Instagram Shop, then add Product Stickers so users can click on the sticker and head over to your shop.
You can even edit your stickers to contain your choice of colour rather than the default Instagram one. For example, add the Question Sticker to your Story and tap the rainbow wheel at the top of your screen. Simply keep tapping until the box is your preferred colour.
Filters and Effects
The beauty of Instagram is it enables you to create, edit and share content all within one App – for free! A terrific way to add a little something to your photographs is to add filters. When you launch Instagram Stories, you can scroll through their top selection of filters along the bottom of the screen. If you don't quite find one that works, then, at the end, select the 'Browse Effects' icon.
From here, you can search the entire library of filters and effects and download them so that the next time you launch Stories, they will be available to select. Additionally, if you see another user using a filter that you like on their Story, click on the name at the top of the screen and save it to your library.
Find Your Font
Although Instagram now has a broader selection of fonts within the App, if you have a specific brand font that you like to use across your creative, the best way to stay consistent on Social Media is to add the text overlay in a separate platform, such as Photoshop or Canva.
If you're happy to stay within Instagram, don't forget you can add a coloured background to your font, left/right/centre align it, and even change your font to match a colour in your image by using the pipette colour selection tool.
Hide Hashtags and Tags
Including relevant Hashtags and Tags (@'s) in your Stories is a great way to increase your reach and allow other users to share it to their own Stories when applicable. However, if they're not in keeping with the aesthetic you're going for, then you can hide these behind images or stickers.
If you're feeling super sneaky, then you can even change the colour of your font to match an area of your image or the background and disguise them that way.
Perfect Your Reels
One of the more recent app updates from Instagram and arguably more complex than a standard Story is Reels. Here you can create 15-second multi-clip videos with stickers, effects, music and more. If you're looking for a budget-friendly way of creating fun and engaging video content, then this is it.
Don't forget, you can save your Reels to your camera roll and use them on other Social Media platforms too.
GIF's Galore
Although you can browse the Giphy library from within Instagram, if you download the actual Giphy app, you can create albums of your favourites that you can access later on much more accessible. You can even share from within the Giphy app by clicking the paper aeroplane icon and selecting Instagram, then 'Share to Stories'
By creating albums within Giphy, you'll still be able to share Stories spontaneously, but you'll thank your earlier self for collating a handy group of relevant Gifs!
Answering Questions Live
The ultimate way to engage with your audience via Stories is to 'Go Live'. This will allow your followers to engage with you in real-time and is a super-easy way for you to add some personality to your brand. If you're going live, then encourage your audience to ask questions in advance using the Questions Sticker on Instagram Stories. This will help you prepare more of a structure and ensure you have some good topics to share whilst live.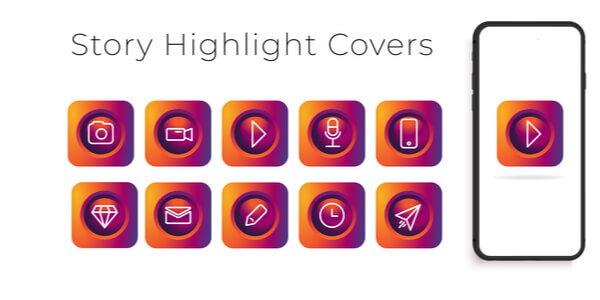 Highlight It
If you're putting this much time and attention into producing amazing Instagram Stories, don't forget you can add them to your 'Highlights' section, so they last longer than twenty-four hours! Once your Story is live, you'll see the highlight button at the bottom of the screen, click this and choose whether to add to an existing highlight or create a new one. You can also add cover images to your highlights to help uniform your grid.
Check Your Stats
Finally, if you have a Professional Instagram Account, you will be able to monitor your Insights. Once your Story is live, head over to 'Insights' from your profile and scroll to 'Content You Shared'. Here you will see your current and past Stories and be able to filter your results to yesterday, the last 7 days, last 14 days and up to the previous 30 days.
You'll be able to report on the results of your Story by looking at key metrics, including Reach, Impressions, Link Clicks (where relevant), Profile Visits and Forwards. Use this insight to understand what your audience responds to best and how you can influence your future content to keep results and engagement high.